Visit the beautiful beaches and charming seaside towns of the Jurassic Coast in East Devon and West Dorset.
Forget traffic. Come by train & bus in as little as 3hr 30 from London Waterloo.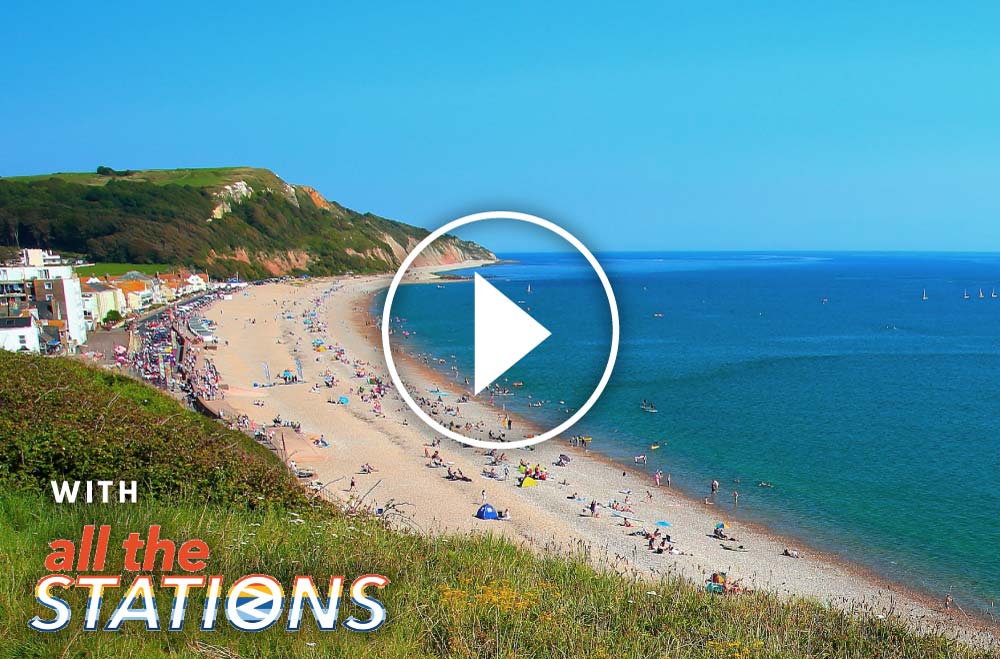 Wander the mile-long beach or take an open-top ride on the lovingly preserved Seaton Tramway. Then explore the shops or search out Seaton labyrinth. More
Take a fossil hunting walk from Lyme Regis Museum, built on the site of Mary Anning's birthplace. Explore the harbour's historic Cobb wall, and at low tide walk along the beach to neighbouring Charmouth. More
Sidmouth has been a popular seaside resort since at least the 18th Century. Wander the beach and esplanade or walk the South West Coast Path to take in the glorious red cliffs. More
Visit the famous rope-making town of Bridport, then continue by bus to West Bay. Explore the harbour and head to the beach with its crumbling golden cliffs, as featured in the Broadchurch TV series. More
Part-funded by the Community Rail Development Fund, a joint initiative of the Department for Transport and Community Rail Network.